Our project team of marine experts all have years of extensive hands-on experience within marine engineering and technology innovation. As well as being leaders in marine consultancy, you will find them approachable and easy to engage with.

They will take time to understand your business aspirations and needs and will arrange for you to access the project resources, support and technology network that can be a catalyst for your business growth through research, development and innovation.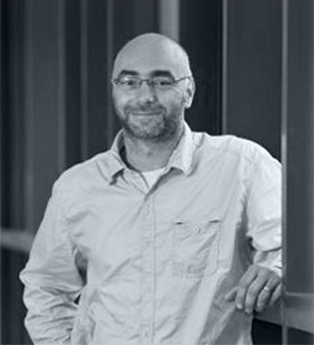 Professor Lars Johanning
Dr.Dipl.Ing.FHEA: Professor of Ocean Technology, University of Exeter
Prof Lars Johanning Professor of Ocean Technology, has been involved in research on hydrodynamic related topics for marine structures since 1997. He is a leading researcher with international recognition in the field of ocean energy and technology with a focus towards hydrodynamics and station keeping systems. His research includes activities such as loading and dynamic response of mono-towers in steep and breaking waves, hydrodynamic and reliability studies on station keeping systems for offshore renewable energy devices, and hydrodynamic analysis supporting the development of aquaculture systems. Furthermore, he has leading marine consultancy roles on the Industrial Doctoral Centre for Offshore Renewable and the Horizon 2020 project OPERA.

Prof Johanning is leading the Offshore Renewable Energy group at the University of Exeter and has led the development of the Falmouth Bay marine energy test site, which has seen the successful deployment of the Fred Olsen and Polygen wave energy device. He is one of the marine experts providing advice within the mooring standard committee to the IEC/TC114, is a member of the Research Advisory Group (RAG) to the Offshore Renewable Energy Catapult (OREC), and currently advises in the development of the EU Ocean Energy Roadmap.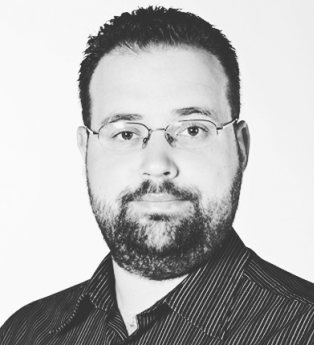 Carlos Perez-Collazo
Business Research Fellow - University of Plymouth
Carlos Perez-Collazo is a Postdoctoral Research Fellow at the University of Plymouth. He completed a PhD in novel hybrid wind-wave energy converters in 2017. Before that Carlos undertook an MSc in Renewable Energy and Energy Sustainability.

Carlos's research can help businesses working in marine energy technology. He has a great deal of experience in physical, and numerical modelling with CFD.
Kevin Collins
Marine Technology Business Engagement Manager, Cornwall Marine Network
Kevin Collins, Marine Technology Business Engagement Manager, Cornwall Marine Network.
Keri Collins
Business Research Fellow - University of Plymouth
Keri graduated with an MEng & PhD in Mechanical Engineering, from the University of Bath. Moving then to the University of Plymouth to undertake research in marine technology, particularly marine renewable energy. During her postdoctoral fellowship, she has worked extensively in the COAST laboratory, started and managed Plymouth's human-powered submarine team and managed multi-partner European research projects.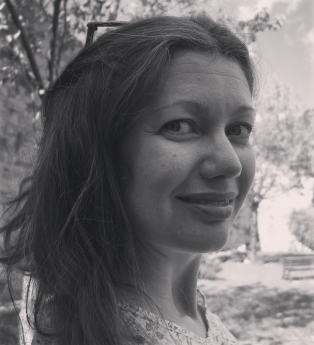 Tessa Gordelier
Business Research Fellow - University of Exeter
Tessa Gordelier is a Chartered Mechanical Engineer with several years' experience of research in the marine energy sector. Her specific expertise relates to reliability assessment including developing and executing detailed physical testing programs utilising facilities such as the Dynamic Marine Component Test Facility and the South West Mooring Test Facility. She has worked on the development of novel solutions for both mooring systems and subsea condition monitoring systems and has experience utilising a range of numerical modelling packages.

Prior to this role, Tessa has experience of working in large European consortia through the Horizon 2020 OPERA project and has experience of successfully managing multiple projects through her role as Energy Manager for a large, multi-campus University.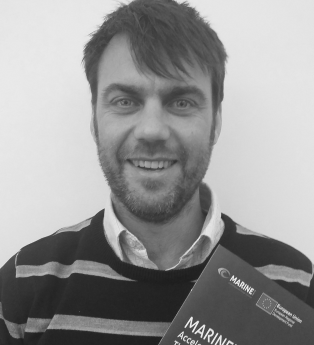 Shaun Herman
Business Engagement Manager - MARINEi Cornwall Development Company
Shaun brings a wealth of marine engineering and technology expertise to the Marine-i team. He joins us from the role of Project Engineer with A&P Falmouth.
He is an honours graduate from the University of Exeter's Renewable Energy BSc course at Penryn. As well as being an accomplished welder, fabricator & CAD design engineer.
Alex Whatley
Knowledge Exchange Officer - University of Plymouth
Alex is the Marine-i Knowledge Exchange Officer for the University of Plymouth and has a passion for working with businesses. He has a strong understanding of the marine sector developed from a wide range of experience in the industry, including marine renewable energy, small craft naval architecture, project and production management and the implementation of technology in composite manufacturing. This marine sector focus is underpinned by a lifetime of seagoing, including many years working as the commercial skipper of sailing vessels, power craft and small passenger ferries.

Alex comes to the Marine-i project from FaBTest, the Falmouth Bay Test Site where he was the Operations Manager, and in addition to his industry experience he has a background of teaching, departmental management, knowledge transfer activity and business engagement within Further and Higher Education.

Professor Deborah Greaves
Professor of Ocean Engineering and Director of the COAST, University of Plymouth
Deborah Greaves is Head of School, Professor of Ocean Engineering and Director of the COAST (Coastal, Ocean, Sediment And Transport) Laboratory in the School of Engineering at the University of Plymouth. She is Board Member and Inaugural Chair for PRIMaRE (the Partnership for Research in Marine Renewable Energy, www.primare.org ) From 2000 until February 2008, she was a lecturer in the Department of Architecture and Civil Engineering at the University of Bath and held a Royal Society University Research Fellowship for six years. Before that, she was a lecturer in the Department of Mechanical Engineering at UCL for five years after completing her DPhil at Oxford University. Prior to that, she graduated in Civil Engineering from Bristol University and worked as a civil engineer for four years.

Her research interests include marine renewable energy, physical and numerical modelling of violent free surface flow and wave structure interaction. She is and has been involved with a number of research projects concerning marine renewable energy funded by EPSRC, GWR, EU Interreg, IEE, H2020, SWRDA and InnovateUK in collaboration with industrial and academic partners.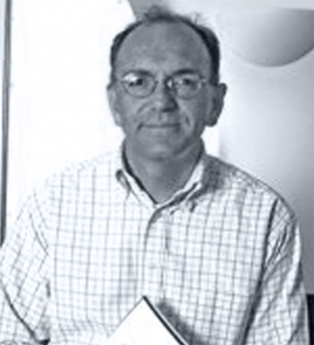 Ben Grigg
Knowledge Exchange Manager, University of Exeter
Ben grew up in the sailing community in Falmouth and went to Falmouth Comprehensive School and later to Solent University to study Boat Construction, Design and Management.
Employed for 12 years at the world leading marine equipment manufacturer Lewmar Ltd he carried out Product Management and Sales and Marketing Director roles for the company. He went on to become the Sales and Marketing Director at Camper & Nicholsons Marinas.

More recently, for over ten years he has provided business consultancy to both leisure and commercial marine businesses and organisations in a wide range of sectors for a number of leading brands including AkzoNobel, Time Inc., ASV Global Ltd, Green Marine and Spinlock.
Steve Taylor
Business Development Manager, Falmouth Marine School (The Cornwall College Group)
Steve is a competent and experienced carpenter, boat builder and Yacht and Small Craft Surveyor, trained in boat building techniques in wooden and GRP materials, repairs, new builds and refits. He has been involved in the marine industry from a young age and has also worked in the delivery of water sports to a high level.

Steve's previous roles have included working with the marine industry in the management and delivery of apprenticeship training programmes. He has also worked on the delivery of the City & Guilds Yacht and Boatbuilding qualifications and has developed and implemented training plans for a large south coast based production motor yacht company. Steve continues to maintain his professional development and practical skills through undertaking the reconditioning of classic craft and carrying out carpentry work in the area local to the south-west.
Martin Peart
MSc: Cluster Innovation Manager, Falmouth Marine School (The Cornwall College Group)
On completion of a 12 -year contract in marine engineering with the Royal Navy, Martin continued to work within the marine industry both as a marine engineer and also within boat construction in traditional and modern wood processes and also composite manufacture specialising in resin infusion and resin transfer moulding processes.

Latterly, Martin moved into a career within Further and Higher Education, and had the opportunity to work with a number of marine industries based on the South coast and the South-west of England on a number of manufacturing and infrastructure projects. Martin also delivers on a number of FE and HE engineering programmes of study in support of the DE&S Devonport apprenticeship programme and with the UKSA in Cowes in support of their Super Yacht Cadetship programme. Martin's other role within the Cornwall College group is based at Falmouth Marine School in the development of marine related academic programmes of study.
Doreen Gibbons
Marine Challenge Fund Administrator, Cornwall Development Company
Doreen Gibbons was born and bred in the Black Country - possibly the furthest point from any marine activity, however recently she has fulfilled her lifelong ambition of moving to Cornwall to be close to the sea.

After studying public administration at Wolverhampton University, Doreen spent 30 years working for local government building her knowledge and understanding of the public sector. She has also run two very successful small businesses, one supplying ceramic workshops to schools, colleges, galleries and other educational establishments, and the other running an art gallery for local artists and community groups.

In recent years Doreen worked on several European projects aimed at stimulating growth in the local economy in partnership with the business community and local authorities.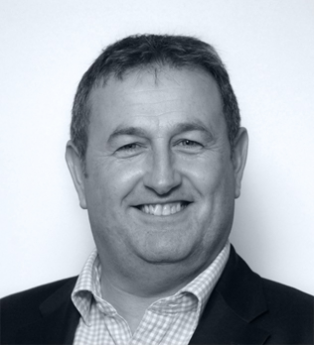 Simon Cheeseman
Sector Lead, Wave and Tidal Energy, Offshore Renewable Energy Catapult (OREC)
Simon Cheeseman is highly experienced in Marine Engineering, with a good record of achievement in both the commercial and public sectors.

Simon joined the Offshore Renewable Energy Catapult (OREC), the UK's flagship technology innovation and research centre for offshore wind, wave and tidal energy, in February 2014. Working within the Strategy & Commercialisation division Simon is responsible for managing the Catapult's Marine strategy and identifying the wave & tidal technology innovation priorities for the Catapult and managing the OREC's regional engagement programme.

Simon was previously with the Energy Technologies Institute where he was the marine programme manager responsible for a range of high profile wave & tidal development projects.

Prior to this Simon was responsible for the implementation of maritime maintenance and marine engineering contracts. His earlier life was spent in various programme manager roles responsible for a range of high value aerospace and communications technology contracts.
Matt Hodson
Marine Hub Operations Director, Cornwall Development Company
Matt Hodson is an experienced commercial and operational manager who has spent over 25 years in the Marine Industry. His early career was as a Merchant Navy Deck Officer in a variety of ships and trades, culminating in the achievement of a Master Mariners certificate in 1999. This was followed by ten years as the Deputy Harbour Master in Fowey Harbour, where he led the organisation's Marine Leisure Business whilst also retaining day to day operational responsibilities for the Port, Shipyard and Marine Assets.

From 2011 to 2015, Matt Hodson was responsible for leading Mojo Maritime Ltd's commercial team as well as providing technical input into on-going projects. This included a variety of tidal, wind and wave energy projects including offshore operations, engineering studies and design projects.

Immediately prior to taking up the role of Marine Hub Operations Director in 2017, Matt ran the University of Plymouth's subsidiary trading company UCSP Ltd providing a range of commercial services to clients across Devon and Cornwall.

Matt's wide-ranging experiences across the Shipping, Ports, Marine Leisure, Marine Renewable and Service sectors, has resulted in him becoming incredibly supportive of innovative, pragmatic and collaborative methods of achieving sustainable growth in high quality industries.
Leo McLeman
Marine Challenge Fund Lead, Cornwall Development Company
After time at sea in ships and submarines, Leo studied engineering at the University of Strathclyde, before taking up a role in wind farm operational management for a company within the Fred. Olsen group.

Taking up "Knowledge Exchange" work with PRIMaRE (Peninsula Research Institute for Marine Renewable Energy) in 2009 enabled Leo to help businesses in Cornwall collaborate with the University of Exeter, as well as allowing him to indulge his passion for marine technology and life in Cornwall!

More recently, Leo experienced the full journey of a start-up business when he began a marine consultancy business in operational analysis. He is delighted now to be back in Cornwall full time, helping to accelerate the marine technology sector.