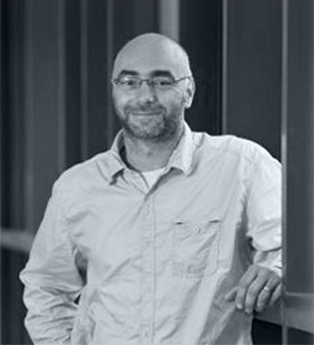 Professor Lars Johanning
Marine-i Programme Director - University of Exeter
Lars is the Director of Marine-i working closely with businesses to stimulate and support business-led and market-driven R&D and innovation. He is one of the most prominent academics in the UK for marine renewables and is a leading researcher with international recognition in the field of ocean energy and marine technology with a focus towards hydrodynamics, station keeping systems and O&M processes. His research includes activities such as loading and dynamic response of offshore structures, hydrodynamic and reliability studies on station keeping systems for offshore renewable energy devices, mooring component development and hydrodynamic analysis using leading commercial software.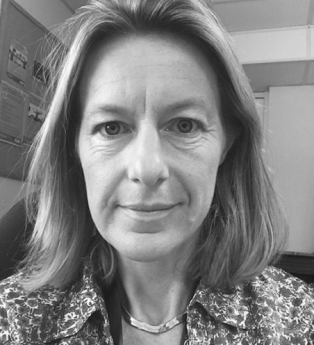 Lisa Beverley-Jones
Project Manager - University of Exeter
Lisa comes from a Global Project Management background having spent the last 10 years with Royal Dutch Shell managing a global programme of Offshoring throughout Europe and Asia. Prior to this she worked for Crimson & Co, a specialist Global Supply Chain consultancy, providing robust cost effective supply chain solutions to a range of FMCG industries.

In 2007/08 she completed the 'Clipper Round the World Yacht Race' and her love of sailing and all things Marine, saw her family relocate to Cornwall full time in 2016.

The role of Marine i Project Manager allows her to combine her passion for Marine activities and her professional skills in Project Management /Business Consultancy, with the aim of providing a lasting legacy to Marine businesses in Cornwall.
Jonathan Maiden
Knowledge Exchange Manager – University of Exeter
Jonathan brings to the Marine-i team significant senior management experience and skills as a strategic thinker and problem solver. His career spans business development, sales and marketing, HR, and project implementation.

In 2004, having been approached by a software designer, Jonathan set up CJM Software, which targeted the emerging market of School Management Information Systems. Jonathan became Managing Director and steered the company through 14 years of growth and development, becoming a leading player in the sector.

After completing the successful sale of CJM Software, Jonathan embarked on a 10-month intensive full-time course at the Boat Building Academy, where he learned how to build and maintain traditional boats and watercraft. As part of this, Jonathan took the City and Guilds 2463 Level 3 Diploma in Marine Construction, Systems Engineering and Maintenance, passing with distinction.

Jonathan holds a Degree in Business Studies and an MBA.

In his role at Marine-i, Jonathan is looking forward to working with companies based in Cornwall and the Isles of Scilly to help develop further innovation within the marine tech sector.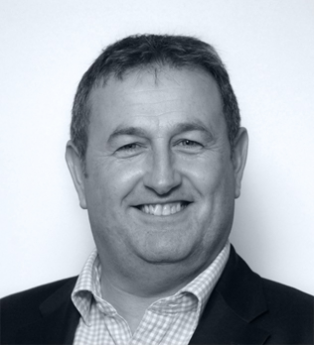 Simon Cheeseman
Sector Lead, Wave and Tidal Energy, Offshore Renewable Energy Catapult (OREC)
Simon Cheeseman is highly experienced in Marine Engineering, with a good record of achievement in both the commercial and public sectors.

Simon joined the Offshore Renewable Energy Catapult (OREC), the UK's flagship technology innovation and research centre for offshore wind, wave and tidal energy, in February 2014. Working within the Strategy & Commercialisation division Simon is responsible for managing the Catapult's Marine strategy and identifying the wave & tidal technology innovation priorities for the Catapult and managing the OREC's regional engagement programme.

Simon was previously with the Energy Technologies Institute where he was the marine programme manager responsible for a range of high profile wave & tidal development projects.

Prior to this Simon was responsible for the implementation of maritime maintenance and marine engineering contracts. His earlier life was spent in various programme manager roles responsible for a range of high value aerospace and communications technology contracts.
Julie Taylor
Innovation Manager - ORE Catapult
Julie is Innovation Manager for the South West at ORE Catapult and works as Cornwall Innovation Manager with Marine-i. She has a background in international marketing and product development working for brands and companies including Faberge, Parker Pen and Gillette. Julie has worked in the not-for-profit sector in business development, in academia commercializing intellectual property and most recently worked with small and medium sized enterprises to develop and grow their businesses. Julie enjoys working in multi-disciplinary teams to bring innovation to market.
Michelle Hitches
Energy Systems Project Manager for Offshore Renewable Energy Catapult
Michelle is passionate about the environment and sees this role as an opportunity to combine this passion with her skills. She is responsible for managing a portfolio of Hydrogen and Floating Offshore Wind Projects, including Cornwall FLOW Accelerator project as well as Marine-i. Michelle is a Professionally Qualified Project Manager & Accountant. She has worked in a wide range of sectors, but all to achieve the same goal of successfully delivering impactful projects. Michelle is currently working to become a Chartered Project Manager and looks forward to working with marine tech businesses in Cornwall.
Steve Rice
Project Manager – University of Plymouth
Steve has been working with the University of Plymouth to deliver collaborative research, development and innovation (R,D&I) programmes between the marine industries and academia for nine years, with consistent aim to drive commercial innovation, regional economic growth and research impact. Currently, Steve is focused on driving marine tech growth in Cornwall and the Isles of Scilly via Marine-i, as well as the development and application of autonomous marine systems across a broad range of disciplines in Devon via Smart Sound Plymouth, the Future Autonomous at Sea Technologies (FAST) innovation cluster and in delivery of the Marine Business Technology Centre project.

Deborah Burhouse
Project Officer – University of Plymouth
Deborah leads on the compliance and financial performance of Marine-i on behalf of the University of Plymouth. The university benefits from Deborah's extensive experience working in support of structural funded programmes. Currently, Deborah jointly supports marine tech growth in Cornwall and the Isles of Scilly via Marine-i, as well as the development and application of autonomous marine systems across a broad range of disciplines in Devon via the Marine Business Technology Centre project.

Erica Scammell
Marine-i Project Administrator – University of Plymouth
Erica supports the UoP Marine-i project team in providing an administrative service. The team benefits from Erica's experience of working in a variety of administrative roles including legal, FE and the public sector.
Jen Ayres
Business Development Manager, Unlocking Potential
Jen Ayres spent 20 years working as a Management Accountant for multi-million pound retail and not-for-profit companies in London and Cornwall, before taking a sabbatical in Asia to teach business subjects to college students.

On returning to the UK, Jen joined Unlocking Potential in 2015 where she uses her finance background to support local SME businesses get to grips with their finances and take the next steps in their growth journeys. She works in a coaching capacity to support a wide range of Cornish businesses helping owners and/or managers to tackle their next challenge - from ambitious growth plans and business pivots to recruitment.

In 2020, Jen joined the Marine-I programme, on behalf of Unlocking Potential, to provide support to businesses in the marine tech sector looking to recruit new employees who are graduate level or above and access associated funding.

Samuel Richards
Project Innovation Officer – The Cornwall College Group
Samuel is a recent postgraduate from the University of Plymouth and a passionate marine scientist bringing 10 years of academic, workplace and volunteering based experience within marine science to the role. His eye for detail has assisted in the collecting of oceanographic metadata from deployable equipment, contributing to biodiversity surveys within and outside of academia, and the critical analysis and evaluation of data and current literature.

As Project Innovation Officer, he supports businesses in Cornwall and the Isles of Scilly to fulfil their Research, Development & Innovation potential, securing placement for graduates within the Cornish marine sector. A frequent snorkeller and free diver, he continues to maintain his close connection with the marine environment and the wildlife that inhabits it.

Alex Whatley
Knowledge Exchange Officer - University of Plymouth
Alex is the Marine-i Knowledge Exchange Officer for the University of Plymouth and has a passion for working with businesses. He has a strong understanding of the marine sector developed from a wide range of experience in the industry, including marine renewable energy, small craft naval architecture, project and production management and the implementation of technology in composite manufacturing. This marine sector focus is underpinned by a lifetime of seagoing, including many years working as the commercial skipper of sailing vessels, power craft and small passenger ferries.

Alex comes to the Marine-i project from FaBTest, the Falmouth Bay Test Site where he was the Operations Manager, and in addition to his industry experience he has a background of teaching, departmental management, knowledge transfer activity and business engagement within Further and Higher Education.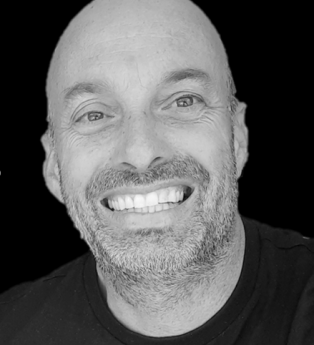 Bradley McKay
Research Engineer - Offshore Renewable Energy Catapult (OREC)
Bradley is a Research Engineer (Electrical, in physical oceanography). He specializes in offshore renewable energy, including floating wind, wave, and tidal energy resource. His extensive electrical knowledge from the mining sector, UK electrical industry, and masters in marine renewable energy has enabled in-depth understanding of grid integration and optimization to arrays. This includes wave-tide interaction, and quantifying environmental impacts through marine biology and oceanography.

Bradley works at the Offshore Renewable Energy Catapult as part of the Marine-i team and Cornwall FLOW Accelerator project (CFA). He collaborates closely with the teams at University of Plymouth and University of Exeter and is keen to support SMEs in Cornwall to accelerate their innovation in offshore renewable energy.

Bradley has recently completed a research paper to investigate the joint occurrence of offshore floating wind turbines and wave energy resource around the NW European shelf seas.

Mohammed Almoghayer
Senior Project Manager, Offshore Renewable Energy Catapult
Mohammed joined the Offshore Renewable Energy Catapult in March 2021 as a Senior Project Manager. He is responsible for managing a portfolio of wind and tidal related projects, including TIGER and Cornwall FLOW Accelerator project as well as Marine-i. He has 15 years of management and technical experience in the energy sector (oil & gas and renewables.)

Mohammed has strong academic and practical knowledge in tidal technologies and developments together with specialist expertise in hydrodynamic modelling and marine surveying. During his previous employment with Aquatera, he developed a number of high-resolution 3D models which have been used to assess potential tidal energy sites in Orkney Islands and the Philippines. He also applied his modelling and marine survey skills to support site selection for the Blue X wave energy sea test in Orkney.

Besides his industrial experience, Mohammed is undertaking a PhD project entitled "Contribution of Tidal Energy to an Integrated Island Energy System" at Heriot-Watt University (Orkney).

Chris Freer
Marine Innovation & Commercial Manager - Cornwall Marine Network
Chris is Marine Innovation & Commercial Manager at Marine-i partner, Cornwall Marine Network, working part time on Marine-i and part time on other CMN projects.

With extensive knowledge of the marine sector and technologies, Chris has a strong manufacturing background across a range of industries. He worked in regulatory compliance for companies such as Unisurge International, Biogen Idec, and Johnson & Johnson. Chris also ran his own consultancy business which specialised in pre and post market activities for medical devices.

At Cornwall Marine Network, Chris provides business innovation support and mentoring to members, takes the lead on CMN's Marine Technology development agenda, identifies new commercial services for members, and manages their customer service function. Chris has a great understanding of the local business networks, and is passionate about helping Cornish marine businesses to succeed.

Ross Whinnett
Project Development and Investment Manager - Cornwall Council
Ross has worked across several organisations delivering European funded support and investment to businesses. Originally working with the agricultural and rural business sectors, Ross has since been involved in the delivery of publicly funded business support programmes across all industry sectors, including providing grant funding support to third sector organisations, managing a multi partnership project, providing business start-up support and working as a Business Engagement Manager. Ross is now supporting businesses engaged with Marine-i, helping them to shape their projects and develop funding applications.
Alison Jackson
Project Investment Support Officer, Cornwall Council
Alison brings the Marine-i team a wealth of industry experience, across sectors that include mining, construction and energy. During her career, Alison has been involved in setting up global supply chains and worked with global logistics providers. She has worked on complex business relocation projects and strategic industry partnerships as well as lean manufacturing practices and the setting up of new production lines. She now uses her expertise to support businesses with the Marine-i funding application process.

Dr Adam Roberts
Business Research Fellow - University of Exeter
Adam has spent the past four years working for an independent research and technology organisation, where he used numerical modelling to assist industrial clients with their research and development work. This included assessing the feasibility of aerospace design concepts, optimising the structural, fluid, and thermal performance of various products and processes, and developing simulation apps for studying electrodeposition and metal additive manufacturing. Prior to this he completed a PhD at Bournemouth University on the hydrodynamics of a novel hydropower system, with a focus on using it for tidal stream power. He also holds an MSc in Marine Renewable Energy from Plymouth University, and an MPhys in Physics from the University of Exeter.
Professor Philipp Thies
University of Exeter
Philipp's research interest lies in the reliability engineering of renewable energy technologies with a focus on offshore energy. He has developed novel component reliability testing approaches, Bayesian statistical analysis approaches for situations of data uncertainty. His work has aligned computational modelling with application driven design improvements and extensive planning, execution and evaluation of component reliability and testing campaigns. Through his work, he has modelled and physically tested a number of novel mooring systems.
Dr Ian Ashton
Lecturer in Offshore Technology – University of Exeter
Ian is a physical oceanographer, and wave analyst with expertise in wave measurement technology, satellite earth observation and marine renewable energy. Ian's research is aimed at improving the information available about the physical oceanographic conditions to create better operational and design procedures. He has also developed research into the spatial variability of waves for marine energy, the accuracy of wave and current monitoring and detailed procedures for wave assessment, including research to develop innovative wave and current monitoring in response to requirements from developers of operational marine energy projects.
Professor Mohammad Abusara
University of Exeter
Mohammad is an Electrical Engineer with expertise in power electronics and over ten years industrial experience in the field of research and development of digital control of power electronics for distributed energy resources, hybrid vehicles, and machines and drives. During his years in the industry, he significantly contributed to the design and prototyping of a number of commercial products that include grid and parallel connected inverters, MicroGrid, DC/DC converters for hybrid vehicles, and sensorless drives for high speed permanent magnet machines.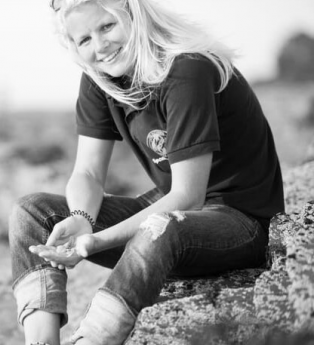 Dr Carly Daniels
Business Research Fellow - University of Exeter
Carly is a Marine Biologist with more than 15 years of practical experience in aquaculture and marine conservation. Carly specialises in shellfish and seaweed culture with expertise in novel aquaculture development and improving production processes, techniques and technologies. Carly's research is aimed at improving production by understanding the physical and biological requirements of cultured species to create better operational procedures. Carly specialises in multidisciplinary collaborative research and has also developed research into fisheries sustainability, fisheries management, aquaculture policy and environmental interactions in aquaculture including environmental impacts and ecosystem services provided by non-fed mariculture.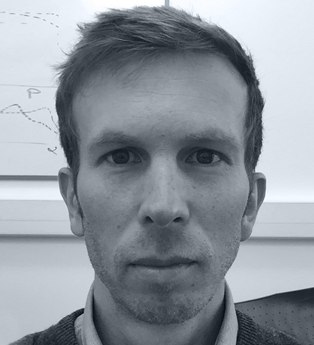 Professor Richard Cochrane
Associate Professor in Renewable Energy, University of Exeter
Richard is an engineer who has worked across a range of renewable energy technologies including wind, hydro power, solar and low carbon heating. Richard has designed innovative wind turbines, high efficiency hydro power systems and novel designs for integrating solar panels. Current projects include work on floating offshore wind turbines, turbines for tidal energy and seawater source heat pump systems. As well as individual technologies Richard works on the system engineering and integration of different technologies. Richard has supported a number of projects looking at energy systems, supporting local businesses with technology development and regional energy strategies.
Max Bradbury
Marine-i Industrial Researcher: Remote Sensing & HF Radar – University of Plymouth
Max's core role is to maintain the high-frequency radar and its data which records tidal and wave measurements off the north coast of Cornwall; making this data available to serve the needs of Marine-i industry beneficiaries. Max determines whether a business's desired use of the radar is plausible and determines the method for solving their problem or utilising the data. Max undertook a BSc in Marine Environmental Science at The University of Portsmouth where he developed a strong interest in the renewable sector, leading him to undertake an MSc in Marine Renewable Energy at The University of Plymouth. The combination of his two degrees allows Max to understand the physical and biological impacts of renewable energy whilst his MSc dissertation using the HF radar and neural networks gave him the technical expertise for handling the radars data.
Professor Daniel Conley
Professor of Nearshore Processes – University of Plymouth
Daniel is Professor of Nearshore Processes and is Programme Manager for the Offshore Renewable Energy MSc at the University of Plymouth. Prior to that he was a Research Scientist at the NATO Undersea Research Centre in La Spezia Italy. Daniel brings over 35 years' experience in collecting field measurements in coastal and estuarine environments across the globe. He has particular expertise in the measurement and modelling of coastal sediment transport as well as experience in assessing resources and impacts for marine renewable energy developments.
Dr Siming Zheng
Marine-i Industrial Researcher: Physical and Numerical Modelling – University of Plymouth
Siming is a Research Fellow within the university's COAST Engineering Research Group.
Siming's work focuses on marine renewable energy; assisting industry clients with undertaking physical and numerical modelling, including utilising the COAST Laboratory. Before joining Marine-i, Siming was a postdoctoral research fellow at the University of Plymouth. He used to work as a postdoctoral research fellow in the Department of Hydraulic Engineering at Tsinghua University after completing his PhD, and before that, he used to work at University College Cork, Ireland for 12 months as a visiting PhD student.

Dr Martyn Hann
Lecturer in Coastal Engineering – University of Plymouth
Martyn is generally interested in all branches of physical modelling of wave, current and wind interaction with fixed and floating structures. Martyn's research focuses on Offshore Renewable Energy, having worked on studies into various wave energy devices, including the Anaconda and SQ devices - both deformable devices. Martyn also led studies into floating tidal energy devices and currently leads Plymouth's contribution to various floating offshore wind research projects. Martyn is also interested in the modelling of extreme wave interaction with floating devices and the design of moorings and electrical cables within arrays of offshore renewable energy devices. Away from Offshore Renewable Energy Martyn carries out research into the interaction of two ships in close proximity and scour around monopiles.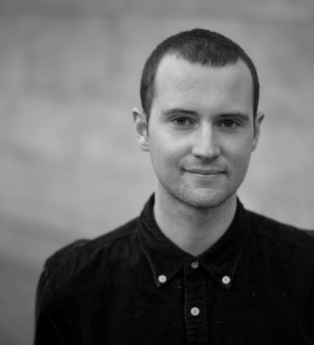 Ruadan Geraghty
Marine-i Industrial Researcher: Materials, Manufacturing and Design – University of Plymouth
Ruadan is a design engineer, thriving on creatively solving problems to produce viable solutions to design challenges. With proven experience in taking new product development projects from inception to market, applying technical and design knowledge to ensure optimum performance, Ruadan works with Marine-i companies to explore advanced and alternative material in design and evaluation. Prior to joining Marine-i, Ruadan completed a BSc in Marine and Composite Technology, followed by a Knowledge Transfer Partnership (KTP) as a Product Design Engineer with Red Paddle Company.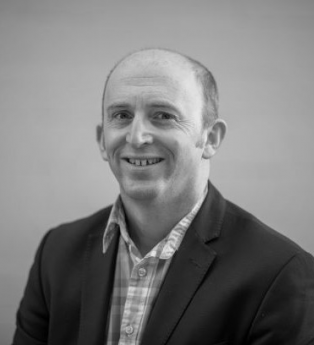 Dr Richard Pemberton
Lecturer in Mechanical and Marine Engineering Design – University of Plymouth
Richard's research focusses on computational fluid dynamics (CFD), Marine Design, Sustainability in Shipping and Composite Manufacture for marine applications. After completing a Ph.D. on System Identification in CFD in 2003, Richard joined GBR Challenge America's Cup yacht racing team as a design analyst. Since then he was worked as a designer or technical consultant to sailors and yacht racing teams in many of the major competitions within the sport, such as: The America's Cup, Volvo Ocean Race, Vendee Globe race, Olympics and the World Speed Sailing Record. Prior to joining the University of Plymouth, Richard worked as a consultant Naval Architect both in a self-employed capacity and at the University of Southampton's Wolfson Unit for Marine Technology and Industrial Aerodynamics. In these roles Richard achieved Chartered Engineer status through the Royal Institution of Naval Architects
Sulakshan Rajendran
Industrial Research Fellow: AI, Autonomy, Control Systems, Robotics – University of Plymouth
Sulakshan is an aerospace systems engineer with experience in aerospace and automotive industries. Joining Marine-i, Sulakshan is interested in transferring his experience to develop intelligent control and navigation systems for marine applications. His research interests are in intelligent control systems, UAVs/USVs/VTOL, autonomous platforms and systems, hybrid vehicles and robotics. Prior to joining Marine-i, Sulakshan completed a BEng (Hons) in Aerospace Systems Engineering, a UH-RAF academy funded project as a simulation engineer developing a real-time simulator for pilot studies, an MPhil in engineering focusing on intelligent control systems for UAVs, and then continued to work as research associate with BAE systems on space robots/UAVs. Sulakshan's PhD was with UCL, focussed on intelligent adaptive control systems for electric vehicles with novel powertrain configurations.
Tom Tosdevin
Business Researcher - University of Plymouth
Tom is a Researcher supporting Marine-i and the work of the COAST research group through physical and numerical modelling of floating offshore renewable energy devices. He is particularly interested in extreme response modelling and reliability. After completing a first degree in Astrophysics, Tom achieved a MSc in Marine Renewable Energy. His PhD research has focussed on numerical and physical modelling of offshore renewable energy devices.

Tom is based at the Coastal, Ocean and Sediment Transport (COAST) laboratory, at the University of Plymouth. This world class facility provides physical model testing with combined waves, currents and wind, offered at scales appropriate for device testing, array testing, environmental modelling and coastal engineering.

A qualified teacher who has also taught Maths and Physics in secondary school, Tom has an approachable style and a gift for bringing simplicity to complex issues. He is a recent addition to the Marine-i team and is looking forward to working with marine tech businesses in Cornwall.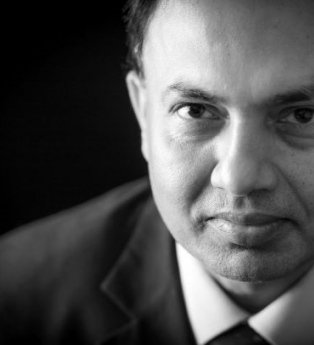 Dr Sanjay Sharma
Associate Professor (Reader) in Intelligent Autonomous Control Systems – University of Plymouth
Sanjay is Head of the University of Plymouth's Autonomous Marine Systems Research Group as well as Board Member of the IMechE (Institution of Mechanical Engineers) Mechatronics, Informatics & Control Group, nominated IMechE representative to UKACC (United Kingdom Automatic Control Council) and a nominated Member of the International Federation of Automatic Control (IFAC) technical committee on Intelligent Autonomous Vehicles. Sanjay's experience is in the design, development and application of artificial intelligence techniques and evolutionary algorithms in navigation, guidance and control of marine robotics and unmanned marine craft and is the author of over 100 books, journal and refereed conference publications. Current research activities include use of AI techniques such as genetic algorithms, fuzzy logic and neural networks for the modelling and design of novel control systems for industrial and marine plant - particularly for wave energy devices, robotics, automobiles and uninhabited marine vehicles for both surface and underwater operations.